Angst ridden, romantically depressed Goths and Ghouls have moaned here before you

About the Creator....
Hi. My Existence started in a small town named Emporia Ks, on June 9, 1978, (yes im a Gemini) I spent ten years in that hell hole, with no friends, no life and a television set. In 1989 my family moved to Columbia Mo, to get thier Doctorate Degrees, and after Two years succeeded. We then moved to Warrensburg Mo, the biggest shithole in the world. If there is a hell, i am in it, and i somehow cannot leave. Ive been livin here ever since, and thats my life story.
Ive always been different. Even in grade school, people thought i was earie and strange. Id put vampire drawings in Valentine's Day cards, and snakes on mothers day cards. I always liked things like Dracula, and anything creepy, but for the longest time had no clue what "goth" meant. One day i was sitting in the local cofee shop the Tea Haus (not a plug! not a plug! hehe) And a friend was rolling up a character for CyberGen, the sequel rpg to CyberPunk. I was lookin through it and came across a 'gutter goth' and it fit me. I asked him bout it, and he laughed at me, i felt stupid and then he told me about goth. He figured i already knew. Wow. so now i got a label. Woohoo! more freaks like me who dont fit in. I love to Role Play. I am a fan of Pladium, White Wolf Games and Steve Jackson games. I am a member of the Camarilla, the official White Wolf fan club. I am also a fan of the Martial Arts. I am currently a student at Central Missouri State University and a Photography Major. I Doubt i will ever graduate, id like to but i never take enought hours. Next semester i can afford to....Warrensburg...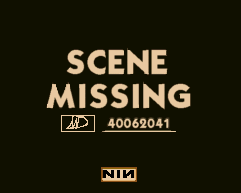 (AHEM)
Welcome to my Page. What do you think? Im proud. it is my first non-quick page and i think i did a damn good job. Enjoy. Or dont. Either way, Welcome.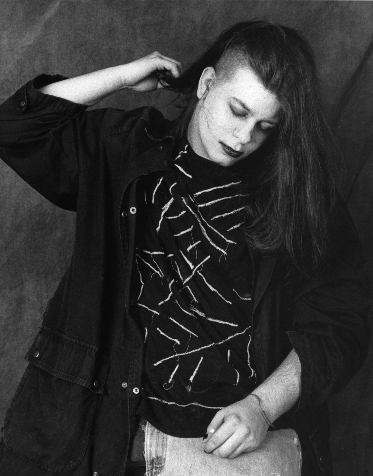 More About Me........


Name: Bryant NickName: Violen Hair: Brown Eyes: Blue
Height: 6'2" Weight: Ask Age: 21 BirthDate: 6/9/78 Home: Columbia Mo
Likes: Music Fave Color: Black Fave Band: Nine inch Nails
Fave Mythical Creatrure: Vampires and Angels
Fave online Chat#'s: #nin, #Crow, #Wicca
Fave online PPLZ: ZandriaKane, Cimerian, trixel, LadyDarkDreams, Pan_
Fave words: mmmmmMonkey!, fuckwit, Ph.D
Fave Vamp Clan: Gangrel Fave Rifts OCC: Psi-slinger
Yes im a switch, if you have to ask go here

Violen
bryantbob@rocketmail.com
Cardboard box
Warrensburg, MO 64093
United States
I got out. Out of Warrensburg. I live in Columbia Missouri now, home of the Tigers and their shitty football team. I Flip burgers at McDonalds, becauase i left home after dad pulled a gun on me when he was drunk. that sucked. Im happier now. I got in a band and ill ad them to the page when we get pics. Email me. Send me poetry, pics, and neat stuff to help improve my page if u want. Im gonna build a graveyard very very very soon, and you can be dead in it if you want. Well enough bitching from me. If you liked my page, thanks :). if not, FUCK YOU!